smell
Smell tells you immediately without errors what you need to know, there are no words or news more precise than those the nose receives.
(Italo Calvino, 1923-1985)
Non c'è come un odore per risvegliare le memorie.
(William McFee, 1881-1966)

2nd concert
Tuesday, 4th December 2018 at 7 p.m., Koper Music School Hall
---


Helena Winkelman, violin (Switzerland)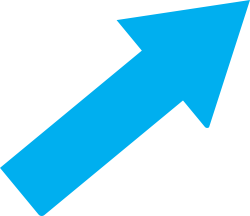 Francesco Dillon, cello (Italia)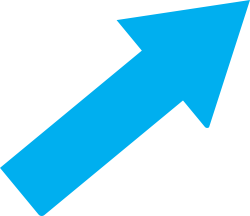 Emanuele Torquati, piano (Italia)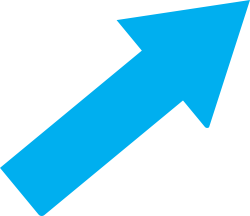 ---
PROGR

M:
The introverted space
Robert Schumann (1810–1856): Fantasiestuck op. 88 št./n. 1 »Romanze«
Helena Winkelmann (1974): Nocturne (2018)


first performance in Slovenia
Robert Schumann (1810–1856): Fantasiestuck op. 88 št./n. 2 »Humoreske«
Salvatore Sciarrino (1947): Melencolia 1 (1981)
for cello and piano
Robert Schumann (1810–1856): Fantasiestuck op. 88 št./n. 3 »Duett«
Stefano Pierini (1971): Quaderno Kosovel (2017)


first performance in Slovenia
Robert Schumann (1810–1856): Fantasiestuck op. 88 št./n. 4 »Finale«
---

QUADERNO KOSOVEL is inspired by the Slovenian poet Srečko Kosovel who wrote during his short life, 22 years, an enormous number of poems of the greatest value (which is not fully appreciated yet). He lived across the First World War of which his work experiments the 'extreme sense of life' and bears all the mortal wounds of it: like one of the pines in the Carso often described in his poems with the roots sticked into the hard land while its foliage is shaken by the wind, Kosovel lingers to his roots but is agitated by the explosive changes coming from outside the borders and, as a catalyst, assimilates and transfigures them through his being a poet. The composition is articulated in four moments, everyone related to a text, four 'voiceless madrigals' in which the word is implied, four 'soul landscapes' where the relation between the written sign and that one which is heard is investigated in a space of Listening inbetween two polarities (Music/Word), where the sense should and has to be assembled swaying from one to the other. Thus the listener free of movement in this space will choose her/his own interpretation path, overlapping the two poles which go on parallel tracks by their nature to come to the 'Reading' of the poetic 'Text' where word and music can be blended and transfigured to a higher level. Closing your eyes You could even smell the Carso which Kosovel loved so much.
MY SONG
My song is explosion,
wild laceration. Disharmony. My song rejects you,
you, who, for godsend, willingly, are dead aesthetes, museum moths, my song is my face.
II. SKETCH AT THE CONCERT
Full of dreams is the black piano, as if an abyss of darkness
was reflecting in it.
Beyond it the pianist has stuck out
the white hands.
Quietly,
as on a lake of black marble white swans moving away searching the infinite...
III. LULLABY
My song is white, white as deathly moonlight, trembling on the ocean. In my heart silence, silence. Oh, there is no woman,
there is not a woman who loves me
and in the midst of the stillness of the cosmic night
I remain without purpose.
I stopped in the middle of the street: where could I go so alone, and how? - Between chestnut trees, the moonlight, around me everything shines.
IV. TWILIGHT TOLLS
Twilight tolls, on the wood darkness has descended;
a silent chant, longing to detach itself
from the world. Far... over there becoming silent, there become extinct,
and this grey, obscure desolation
in the eternity sink...
---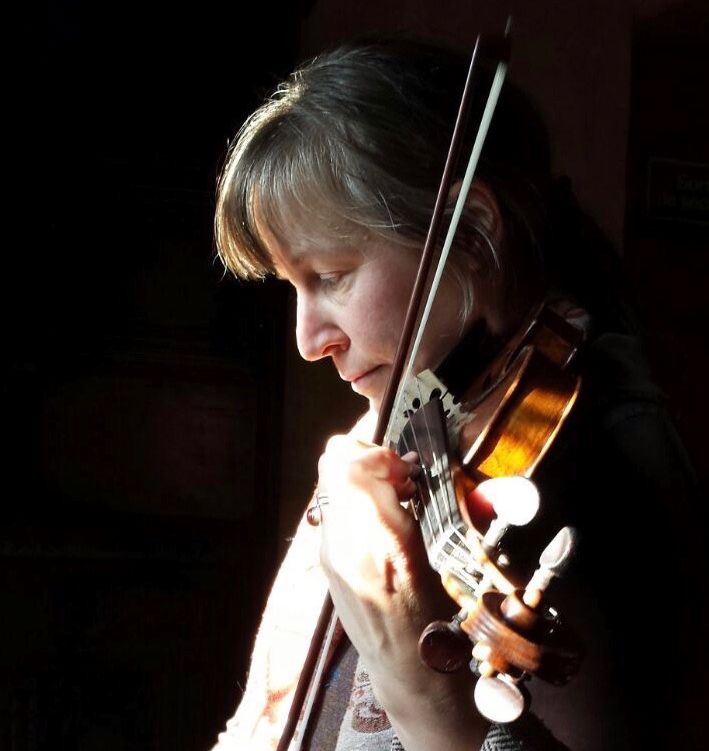 Helena Winkelman (1974) composer, violinist and artistic leader of the camerata variabilepursues a very diverse and successful musical career. Born in Schaffhausen, Switzerland, into a family of professional interpreters of baroque music, she early developed an interest in improvisation and contemporary music and started to compose at the age of nineteen. After obtaining her teachers and performance - diplomas (violin) with distinction, studying in Lucerne, Mannheim and Basel, she spent one year in New York where she received her first composition lessons.
Returning to Basel when she was 24 years old, she started to study compostion with Roland Moser and Georg Friedrich Haas and graduated after 5 years. Besides her teachers her musical idols are composers György Kurtag and George Benjamin, percussionist Pierre Favre, violinist Gidon Kremer and conductor Claudio Abbado with whom she worked in the Lucerne Festival Orchestra for 5 years. During this time she simultaneously has been collaborating with some of the finest chamber musicians in Europe and she uses her extensive experience as a performer to create new works that make full use of the possibilities and expressive strengths of the instruments she is writing for. She has a great interest in literature (Dante, Rumi, folk tales in particular) and in the old culture of indigenous people and they are a great inspiration for her work. In 2010 she spent one month in Varanasi, India to study the basics of Dhrupad singing with Ritwik Sanyal. By now her catalogue of works encompasses almost every genre - from solos to big scale orchestra works. She has a particular love for writing choir music and folk music –inspired works for ensemble. Her pieces are being performed all over the world but some of her favourite collaborations were with the Latvian Vocal Ensemble Putni, the NOIS quintet (Noldi Alder, Lucas Niggli a.o.) the Musikfabrik, Cologne and Dana Ciocarlie, Paris.She took part in festivals like Davos, Lucerne and Alpentöne Switzerland as well as the IMS Prussia Cove in England and the BASTAD Festival in Sweden. 2013 she was composer in residence at the festival in Ernen, Switzerland and 2014 in Lockenhaus, Austria. Her work "Bandes Dessinées" was selected for the world music days in Ljubljana and other works are performed by the Arditti Quartet, the Schumann Quartet, the Faust Quartet, Steamboat Switzerland, Ensemble Phoenix, Basel, Münchener Chamber Orchestra, Asian Art Ensemble, Berlin, Basel Chamber Orchestra and soloist like Thomas and Patrick Demenga, Xenia Jankovich, Christoph Richter, Balthasar Streiff, Robert Koller and Hansheinz Schneeberger.In 2016 she received the +GF+ Award of her hometown Schaffhausen and in 2017 the Swiss Music Award. Numerous scholarships include: Migros - Genossenschaftsbund und Göhner - foundation,Friedl-Wald Stiftung and two residencies (London, Berlin) by Landis and Gyr and KulturRaumSchaffhaus.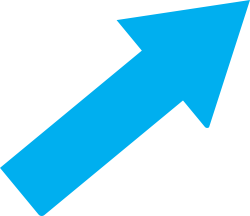 ---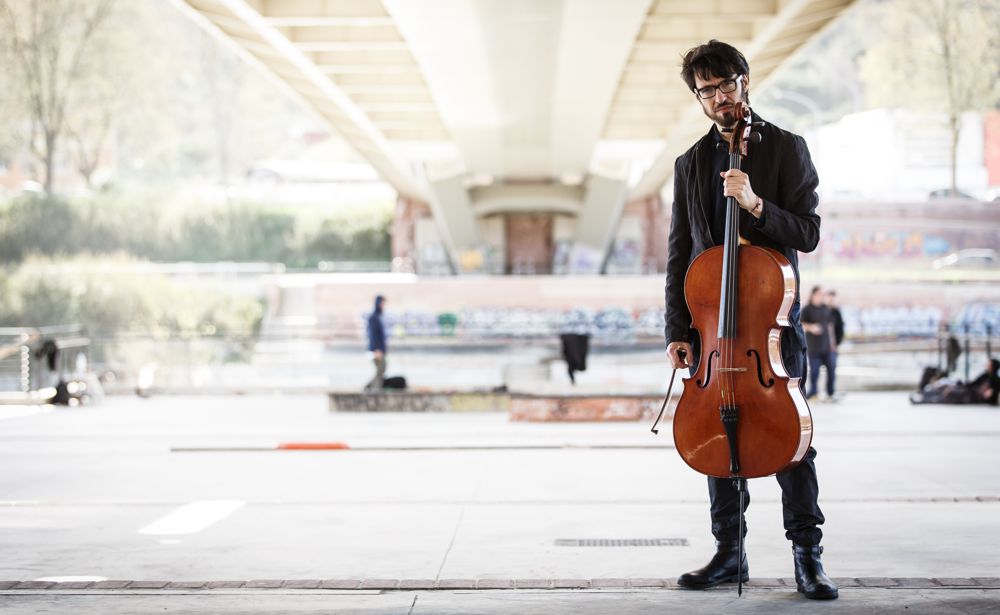 Francesco Dillon (Turin, 1973) already has a brilliant international career to his credit, characterised by the originality and variety of the repertoire that he has embraced. As a soloist he has performed on such prestigious concert stages as the Konzerthaus in Vienna, the Muziekgebouw in Amsterdam, the Berlin Philharmonie, the Herkulessaal of Munich, the Laeiszhalle in Hamburg, the Jordan Hall in Boston and the Colon Theatre of Buenos Aires, with such orchestras as the Italian National Radio Orchestra (RAI), the SWR Symphony Orchestra of Stuttgart, the Radio Symphony Orchestra of Vienna, the Orchestra of the Colon Theatre, Ensemble Resonanz,the Maggio Musicale Fiorentino Orchestra,the Oulu Sinfonia Finland,the Lithuanian National Symphony Orchestra and the Tuscany Regional Orchestra (ORT). Most recently he made an acclaimed debut with the Philharmonic Orchestra of La Scala, Milan, conducted by Susanna Mallki.Having graduated in Florence under the guidance of Andrea Nannoni, he continued his studies with Anner Bijlsma, Mario Brunello, David Geringas and Mstislav Rostropovich, thereafter studying composition with Salvatore Sciarrino.In 1993 he was one of the founders of the Quartetto Prometeo, a chamber group of international acclaim and winner of numerous prizes (Prague Spring, ARD Munich, Bordeaux) and recently honoured with the Leone d'Argento award of the Biennale Musica of Venice. Dillon is also a stable member of the Alter Ego ensemble, which is regularly invited to the major contemporary music festivals around the world. His passion for chamber music has led to performances with musicians such as Irvine Arditti, Mario Brunello, Giuliano Carmignola, Piero Farulli, David Geringas, Veronika Hagen, Alexander Lonquich, Enrico Pace and Jean-Guihen Queyras. The profound interest in contemporary music which he has always cultivated has led to solid collaborations with the major composers of our time: Gavin Bryars, Ivan Fedele, Luca Francesconi, Stefano Gervasoni, Philip Glass, Vinko Globokar, Sofija Gubaidulina, Jonathan Harvey, Toshio Hosokawa, Giya Kancheli, Alexander Knaifel, Helmut Lachenmann, David Lang, Alvin Lucier, Arvo Pärt, Henri Pousseur, Steve Reich, Fausto Romitelli, Kaija Saariaho, Salvatore Sciarrino and with cult experimental musicians such as Matmos, and Pansonic, William Basinsky and John Zorn. Dillon's performances have been transmitted by such important broadcasters as the BBC, RAI, ARD, Radio France, ORF, the Australian Broadcasting Corporation and WDR.He has recorded for the ECM label, as well as Sony, Kairos, Ricordi, Stradivarius, Die Schachtel, Mode and Touch. He recently recorded for the first time, Variations by Salvatore Sciarrino which received the Diapason d'0r prize, and Ballata by Giacinto Scelsi, both with the Italian National Radio Orchestra (RAI). As a duo with the pianist Emanuele Torquati, he has brought out three CDs of rare music of Schumann and the complete works for cello by Franz Liszt for Brilliant Classics. Along with his concert activity there have been teaching experiences in institutions such as the Royal College of London, the Scuola di musica di Fiesole, the Tchaikovsky Conservatory of Moscow, the Pacific University in California, Untref-Buenos Aires, Manchester University. From 2010 he has been artistic director of the season of contemporary music Music@villaromana in Florence.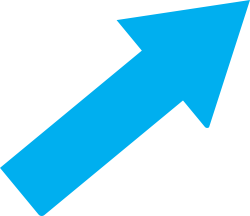 ---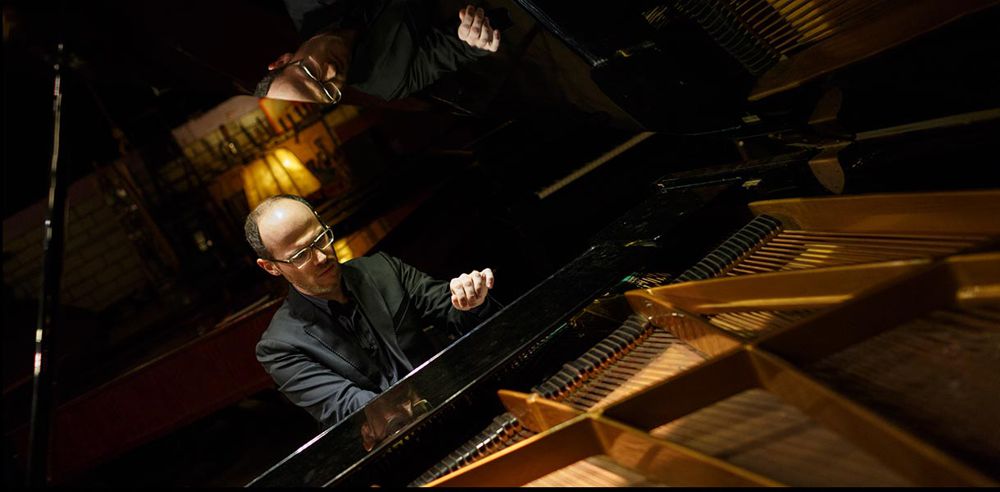 Emanuele Torquati is rapidly gaining international recognition for his poetic and passionate music making, communicative performances and engaging programming. He has been hailed as "a thoughtful musician and a champion of contemporary music" by the New York Times and as "a vibrant pianist, excellent overall" by the Boston Globe. His flourishing career has taken him to some of Europe, Canada, America and Africa's most illustrious venues, in such diverse cities as Addis Abeba, Buenos Aires (Teatro Colon), San Francisco, Toronto, Banff, New York, Chicago, Vancouver, Boston, Paris, Lyon, Frankfurt, Berlin, Leipzig, Berlin, Prague, Krakow, Munich, Graz, Ljubljana, Kiev and Oslo. His concerts have been broadcasted by RAI, BBC Radio3, Deutschland Radiokultur, MDR Kultur, Radio France, Swiss RSI, RTE Lyric and Euroradio. As a soloist he has performed with such Orchestras as Italian National Radio Orchestra (RAI), Lithuanian National Symphony, Buenos Aires Philarmonics, Avanti! Chamber Orchestra, Tuscany Regional Orchestra (ORT). A notable performer of new music and an avid chamber musician, he enjoys a diverse and varied career as a pianist. He was artist in residence at The Banff Centre with the project "Voyage Messiaen" in 2008 and in 2010 with "Intimate Sketches: Visions on Leos Janàcek", and recently at the IIC Paris within the program "Les Promesses de l'Art". His first recording, "Promenade sentimentale", devoted to the Complete Piano Music of Albert Roussel has been followed by the Complete Piano Music by Alexander Zemlinsky for Brilliant Classics. In 2017 a new Album "The Vale of Dreams: Charles Griffes Piano Music" has been released. With cellist Francesco Dillon, he recorded 3 Cds with Schumann rarities and the Complete Works by Franz Liszt. A new CD with Brahms rarities (Sonata n. 1 op. 78, Hungarian Dances and Lieder) has been released in March 2018. Moreover, he has worked intensively with leading composers including Salvatore Sciarrino, Sylvano Bussotti, Wolfgang Rihm, Kaija Saariaho, Beat Furrer, Jonathan Harvey, Brett Dean, Thomas Larcher, Magnus Lindberg, Peter Ablinger and he has collaborated among others with musicians such as Isabel Charisius, Matthias Pintscher, Michael Gielen, Marisol Montalvo, Garth Knox, Susanne Linke, Inon Barnatan and Prometeo String Quartet. The recipient of several international awards, Torquati has been supported by Institutions such as CEMAT, Accademia Musicale Chigiana, DAAD Bonn, Ambassade de France en Italie, Universität für Musik und Darstellende Kunst Graz, Ensemble Modern, The Banff Centre. He has been invited to give Masterclasses within several Universities and Conservatories in Italy and abroad, a.o. for New York University, Boston University, University of La Plata and Universidad Popular de Còrdoba (Argentina), Trinity College Dublin and Southampton University. He is currently Professor at State Conservatory "Achille Peri" in Reggio Emilia. Torquati was born in Milan in 1978. His most influential teachers were Giancarlo Cardini and Konstantin Bogino. He also worked closely with Alexander Lonquich, Yvonne Loriod-Messiaen, Ian Pace, Michael Wendeberg. He went on to specialize in Chamber Music first with Franco Rossi (Quartetto Italiano), then he achieved a Master Degree at the International Chamber Music Academy of the Trio di Trieste. Since 2010, he's the artistic director of music@villaromana for German institution Villa Romana.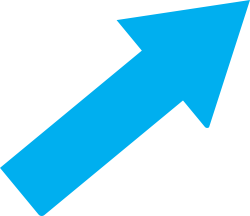 ---