olfatto
L'odore subito ti dice senza sbagli quel che ti serve di sapere; non ci sono parole, né notizie più precise di quelle che riceve il naso.
(Italo Calvino, 1923-1985)
Non c'è come un odore per risvegliare le memorie.
(William McFee, 1881-1966)

2° concerto
Martedì 4 dicembre 2018 alle 19.00, Sala da concerto della Scuola di musica Capodistria
---


Helena Winkelman, violino (Svizzera)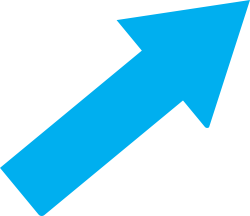 Francesco Dillon, violoncello (Italia)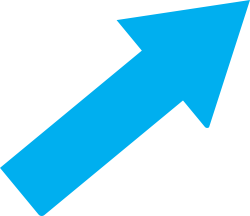 Emanuele Torquati, pianoforte (Italia)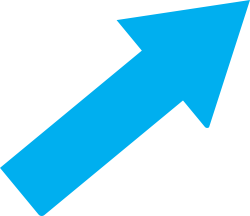 ---
PROGR

MMA:
Lo spazio introverso
Robert Schumann (1810–1856): Fantasiestuck op. 88 št./n. 1 »Romanze«
Helena Winkelmann (1974): Nocturne (2018)


prima esecuzione in Slovenia
Robert Schumann (1810–1856): Fantasiestuck op. 88 št./n. 2 »Humoreske«
Salvatore Sciarrino (1947): Melencolia 1 (1981)
per violoncello e pianoforte
Robert Schumann (1810–1856): Fantasiestuck op. 88 št./n. 3 »Duett«
Stefano Pierini (1971): Quaderno Kosovel (2017)


prima esecuzione in Slovenia
Robert Schumann (1810–1856): Fantasiestuck op. 88 št./n. 4 »Finale«
---

QUADERNO KOSOVEL is inspired by the Slovenian poet Srečko Kosovel who wrote during his short life, 22 years, an enormous number of poems of the greatest value (which is not fully appreciated yet). He lived across the First World War of which his work experiments the 'extreme sense of life' and bears all the mortal wounds of it: like one of the pines in the Carso often described in his poems with the roots sticked into the hard land while its foliage is shaken by the wind, Kosovel lingers to his roots but is agitated by the explosive changes coming from outside the borders and, as a catalyst, assimilates and transfigures them through his being a poet. The composition is articulated in four moments, everyone related to a text, four 'voiceless madrigals' in which the word is implied, four 'soul landscapes' where the relation between the written sign and that one which is heard is investigated in a space of Listening inbetween two polarities (Music/Word), where the sense should and has to be assembled swaying from one to the other. Thus the listener free of movement in this space will choose her/his own interpretation path, overlapping the two poles which go on parallel tracks by their nature to come to the 'Reading' of the poetic 'Text' where word and music can be blended and transfigured to a higher level. Closing your eyes You could even smell the Carso which Kosovel loved so much.
MY SONG
My song is explosion,
wild laceration. Disharmony. My song rejects you,
you, who, for godsend, willingly, are dead aesthetes, museum moths, my song is my face.
II. SKETCH AT THE CONCERT
Full of dreams is the black piano, as if an abyss of darkness
was reflecting in it.
Beyond it the pianist has stuck out
the white hands.
Quietly,
as on a lake of black marble white swans moving away searching the infinite...
III. LULLABY
My song is white, white as deathly moonlight, trembling on the ocean. In my heart silence, silence. Oh, there is no woman,
there is not a woman who loves me
and in the midst of the stillness of the cosmic night
I remain without purpose.
I stopped in the middle of the street: where could I go so alone, and how? - Between chestnut trees, the moonlight, around me everything shines.
IV. TWILIGHT TOLLS
Twilight tolls, on the wood darkness has descended;
a silent chant, longing to detach itself
from the world. Far... over there becoming silent, there become extinct,
and this grey, obscure desolation
in the eternity sink...
---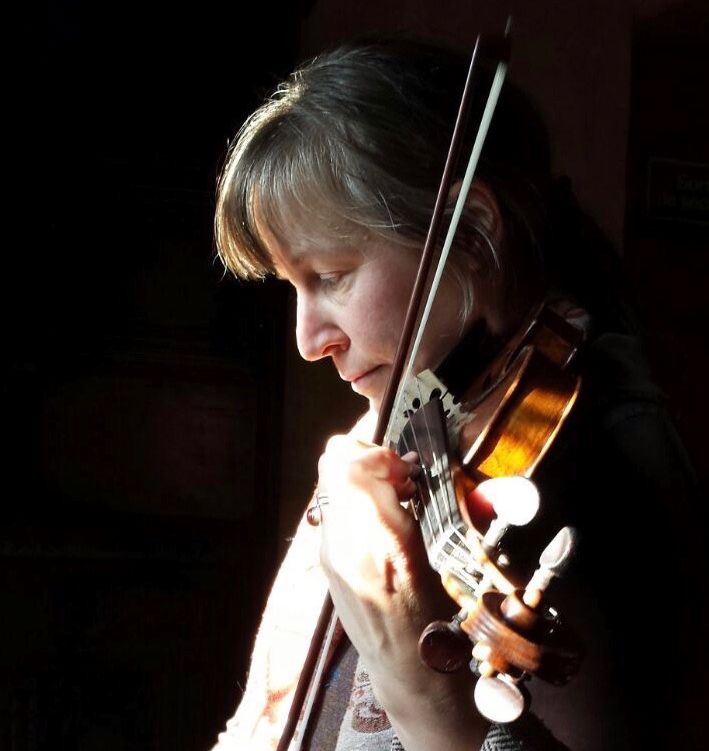 Helena Winkelman (1974) composer, violinist and artistic leader of the camerata variabilepursues a very diverse and successful musical career. Born in Schaffhausen, Switzerland, into a family of professional interpreters of baroque music, she early developed an interest in improvisation and contemporary music and started to compose at the age of nineteen. After obtaining her teachers and performance - diplomas (violin) with distinction, studying in Lucerne, Mannheim and Basel, she spent one year in New York where she received her first composition lessons.
Returning to Basel when she was 24 years old, she started to study compostion with Roland Moser and Georg Friedrich Haas and graduated after 5 years. Besides her teachers her musical idols are composers György Kurtag and George Benjamin, percussionist Pierre Favre, violinist Gidon Kremer and conductor Claudio Abbado with whom she worked in the Lucerne Festival Orchestra for 5 years. During this time she simultaneously has been collaborating with some of the finest chamber musicians in Europe and she uses her extensive experience as a performer to create new works that make full use of the possibilities and expressive strengths of the instruments she is writing for. She has a great interest in literature (Dante, Rumi, folk tales in particular) and in the old culture of indigenous people and they are a great inspiration for her work. In 2010 she spent one month in Varanasi, India to study the basics of Dhrupad singing with Ritwik Sanyal. By now her catalogue of works encompasses almost every genre - from solos to big scale orchestra works. She has a particular love for writing choir music and folk music –inspired works for ensemble. Her pieces are being performed all over the world but some of her favourite collaborations were with the Latvian Vocal Ensemble Putni, the NOIS quintet (Noldi Alder, Lucas Niggli a.o.) the Musikfabrik, Cologne and Dana Ciocarlie, Paris.She took part in festivals like Davos, Lucerne and Alpentöne Switzerland as well as the IMS Prussia Cove in England and the BASTAD Festival in Sweden. 2013 she was composer in residence at the festival in Ernen, Switzerland and 2014 in Lockenhaus, Austria. Her work "Bandes Dessinées" was selected for the world music days in Ljubljana and other works are performed by the Arditti Quartet, the Schumann Quartet, the Faust Quartet, Steamboat Switzerland, Ensemble Phoenix, Basel, Münchener Chamber Orchestra, Asian Art Ensemble, Berlin, Basel Chamber Orchestra and soloist like Thomas and Patrick Demenga, Xenia Jankovich, Christoph Richter, Balthasar Streiff, Robert Koller and Hansheinz Schneeberger.In 2016 she received the +GF+ Award of her hometown Schaffhausen and in 2017 the Swiss Music Award. Numerous scholarships include: Migros - Genossenschaftsbund und Göhner - foundation,Friedl-Wald Stiftung and two residencies (London, Berlin) by Landis and Gyr and KulturRaumSchaffhaus.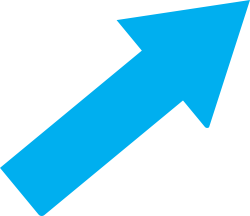 ---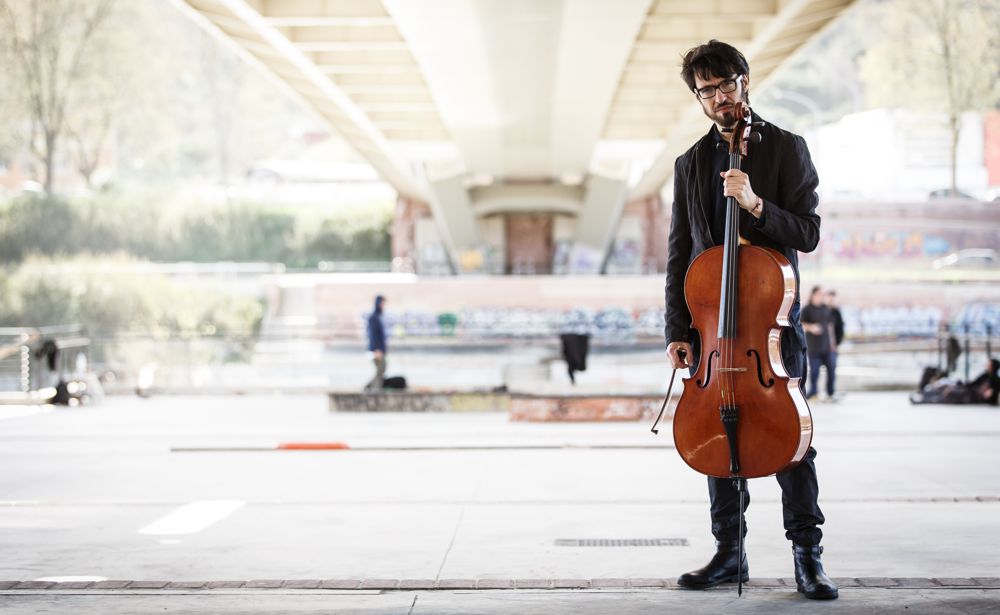 Francesco Dillon (Torino, 1973) ha al suo attivo una brillante carriera internazionale caratterizzata dall'originalità e varietà del repertorio esplorato. L'intensa attività solistica lo vede esibirsi su prestigiosi palcoscenici quali il Teatro alla Scala di Milano, la Konzerthaus di Vienna, il Muziekgebouw di Amsterdam, la Philharmonie di Berlino, l'Herkulessaal di Monaco di Baviera, la Laeiszhalle di Amburgo, la Jordan Hall di Boston, il Teatro Colon di Buenos Aires, con orchestre quali, tra le altre, Orchestra Filarmonica della Scala, Orchestra del Maggio Musicale Fiorentino, Orchestra Nazionale della RAI, SWR Radio Sinfonieorchester Stuttgart, RSO Radio Symphonie Orchester Wien, Orquesta Estable del Teatro Colon, Ensemble Resonanz, Lithuanian National Symphony Orchestra, Oulu Sinfonia Finlandia, Lithuanian State Symphony Orchestra, Orchestra Regionale Toscana. Ha collaborato con direttori d'orchestra quali Giuseppe Sinopoli, Susanna Mallki, Luciano Berio, Peter Rundel, Johannes Kalitzke.
Si diploma sotto la guida di Andrea Nannoni a Firenze, perfezionandosi con Anner Bijlsma, Mario Brunello, David Geringas e Mstislav Rostropovich. Studia inoltre composizione con Salvatore Sciarrino. Nel 1993 è tra i fondatori del Quartetto Prometeo, formazione cameristica di riconosciuta fama internazionale e vincitrice di numerosi premi (Prague Spring, ARD Münich, Bordeaux), insignita del "Leone d'argento" alla carriera alla Biennale Musica di Venezia 2012.
Dillon è inoltre membro stabile dell'ensemble Alter Ego con il quale viene regolarmente invitato nei maggiori festival di musica contemporanea in tutto il mondo. La sua passione per la musica da camera lo ha portato ad esibirsi con interpreti quali Irvine Arditti, Mario Brunello, Giuliano Carmignola, Piero Farulli, David Geringas, Veronika Hagen, Alexander Lonquich, Enrico Pace, Jean-Guihen Queyras, Stefano Scodanibbio.
Il profondo interesse da sempre coltivato per la contemporaneità lo ha portato a costruire solide collaborazioni con i maggiori compositori del nostro tempo, quali: Gavin Bryars, Ivan Fedele, Francesco Filidei, Luca Francesconi, Stefano Gervasoni, Philip Glass, Vinko Globokar, Sofija Gubaidulina, Jonathan Harvey, Toshio Hosokawa, Giya Kancheli, Alexander Knaifel, Helmut Lachenmann, David Lang, Alvin Lucier, Arvo Pärt, Henri Pousseur, Steve Reich, Terry Riley, Fausto Romitelli, Kaija Saariaho, Salvatore Sciarrino e con musicisti sperimentali di culto come Matmos, Pansonic, William Basinsky, e John Zorn.
Ha inciso per le etichette SONY, ECM, Kairos, Ricordi, Stradivarius, Die Schachtel, Mode e Touch. Ha registrato in prima assoluta le Variazioni di Salvatore Sciarrino, esecuzione premiata con il Diapason d'or, e la Ballata di Giacinto Scelsi, ambedue con l'Orchestra Nazionale della RAI. In duo con il pianista Emanuele Torquati ha realizzato tre cd di rarità schumanniane, l'integrale delle opere per violoncello di Franz Liszt e nel 2018 un un cd monografico di opere di Johannes Brahms per Brilliant Classics. Le sue esecuzioni sono trasmesse prestigiose emittenti come, fra le altre, BBC, RAI, ARD, Radio France, ORF, ABC Australia, WDR.
All'attività concertistica affianca anche esperienze didattiche in istituzioni quali il Royal College di Londra, l'Accademia Chigiana di Siena, il Conservatorio Cajkovskij di Mosca, la Pacific University (California), Untref-Buenos Aires, Manchester University, Scuola di musica di Fiesole. Dal 2010 è il direttore artistico del Festival di musica contemporanea "Music@villaromana" di Firenze.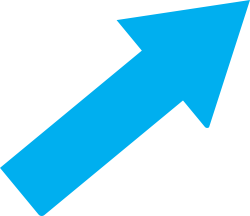 ---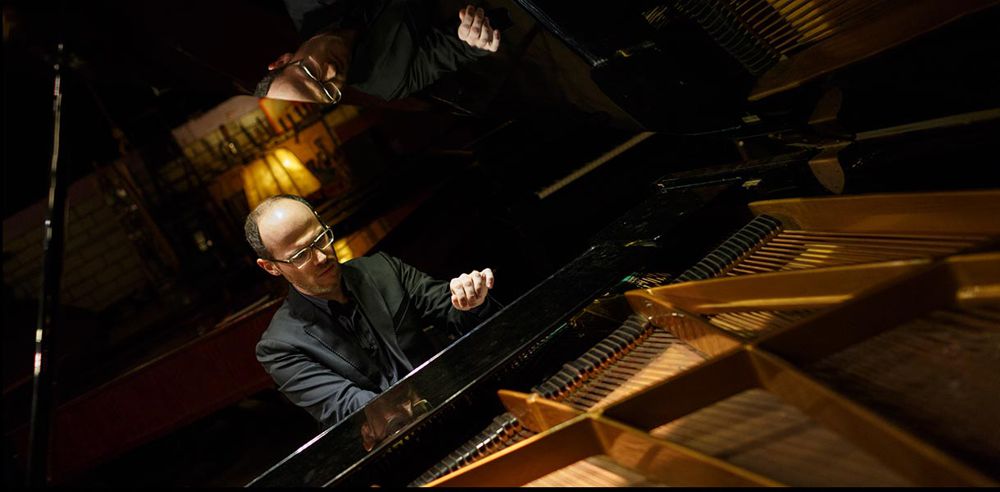 Vincitore di numerosi premi in Italia e all'estero, Emanuele Torquati suona regolarmente in Europa, Canada, America e Africa, in centri musicali quali Addis Abeba, Buenos Aires, San Francisco, New York, Chicago, Banff, Toronto, Vancouver, Boston, Strasbourg, Paris, Lyon, Leipzig, Berlin, Munich, Krakow, Ljubljana, Kiev, Prague, Graz, Milano e Roma, e per Festival quali Alte Oper Frankfurt, Columbia University Fall Series, MITO Settembre Musica, Concerti del Quirinale, Maggio Musicale Fiorentino, Klangspuren, Heidelberger Frühling, Teatro Colon Buenos Aires. Le sue esecuzioni sono state trasmesse da emittenti prestigiose, quali RAI, BBC Radio3, Deutschland Radiokultur, MDR Kultur, Radio France, Radio Svizzera, RTE Lyric ed Euroradio. Dal 2015 è uno degli autori del Programma di Radio3 "Lezioni di Musica".
Si è esibito come solista con l'Orchestra Filarmonica di Buenos Aires, Avanti! Chamber Orchestra, Orchestra Sinfonica Nazionale Lituana, ORT Orchestra Regionale della Toscana e con l'Orchestra Sinfonica Nazionale della RAI di Torino.
La sua attivitá artistica è stata sostenuta da prestigiose istituzioni, quali Federazione CEMAT, Accademia Musicale Chigiana, DAAD, Ambassade de France en Italie, Universität für Musik und Darstellende Kunst Graz, New England Conservatory, Ensemble Modern. Già artist in residence presso The Banff Centre con il progetto "Voyage Messiaen", ed in seguito con "Intimate Sketches – Visioni su Leos Janacek", nel 2014 è stato invitato come artista in residenza presso l'Istituto Italiano di Cultura di Parigi nel quadro del programma "Les Promesses de l'Art".
A livello discografico, ha al suo attivo le integrali pianistiche di Albert Roussel nel doppio CD "Promenade Sentimentale" e di Alexander Zemlinsky per Brilliant Classics, oltre all'uscita in prima assoluta con Samy Moussa per COL LEGNO. In duo con il violoncellista Francesco Dillon ha realizzato tre CD di rarità schumanniane e l'integrale delle opere di Franz Liszt.
Nel 2017 è stata pubblicata l'integrale pianistica di Charles Griffes "La Valle dei Sogni" e nel Marzo 2018 è stata la volta di un CD di rarità brahmsiane (Sonata op. 78, Danze Ungheresi e Lieder) per il decennale del Duo con Francesco Dillon.
La passione per la musica contemporanea lo ha portato ad eseguire in prima esecuzione svariate opere cameristiche e per pianoforte solo e a lavorare intensamente con compositori di primo piano, quali: Salvatore Sciarrino, Sylvano Bussotti, Wolfgang Rihm, Kaija Saariaho, Beat Furrer, Jonathan Harvey, Thomas Larcher, Brett Dean, Magnus Lindberg, Peter Ablinger e con artisti quali Isabel Charisius, Matthias Pintscher, Marisol Montalvo, Garth Knox, Susanne Linke, Inon Barnatan, Quartetto Prometeo.
In campo didattico è stato invitato a tenere Masterclasses da istituzioni quali IULM, G.A.M.O., Scuola di Musica di Fiesole, Conservatorio statale "F. Bonporti" di Trento, "B. Marcello" di Venezia, "L. Perosi" di Campobasso, "V. Bellini" di Palermo, "G. Tartini" di Trieste, "N. Rota" di Monopoli ed all'estero, in Europa presso il Trinity College di Dublino e la Southampton University, negli Stati Uniti (New York University e Boston University) ed in Argentina (Università di La Plata e di Còrdoba). Attualmente insegna Pianoforte presso l'Istituto Superiore di Studi Musicali "Achille Peri" di Reggio Emilia.
Dopo essersi diplomato a Firenze sotto la guida di Giancarlo Cardini, si è perfezionato con Konstantin Bogino, lavorando inoltre con Alexander Lonquich, Yvonne Loriod-Messiaen, Ian Pace e Michael Wendeberg. Parallelamente ha approfondito il repertorio cameristico con Franco Rossi prima, con il Trio di Trieste poi, presso la Scuola Superiore Internazionale di Duino, conseguendovi il Diploma di Merito. Dal 2010 è direttore artistico della stagione di musica contemporanea"music@villaromana" di Firenze. (Aggiornato Settembre 2018).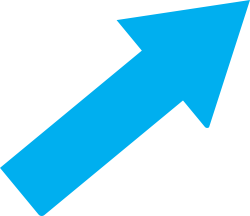 ---