pensiero ed intuizione
Ciò che si vede e si può vedere è solo forma e colore, ciò che si ode e si può udire è solo nome e suono. Ma come può l'uomo pensare che forma e colore, nome e suono bastino per conoscere l'oggetto! Così: »chi conosce non parla, chi parla non conosce!«.
(Chuang Tzu, 370-287 pr.n.št./BC)

3° concerto
Mercoledì 5 dicembre 2018 alle 19.00, Sala protocollare della chiesa di S. Francesco – Capodistria
---

Georges-Emmanuel Schneider, violino ed elettronica (Svizzera)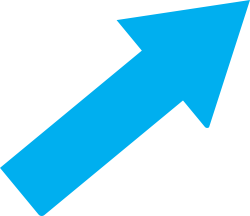 Michele Marelli, clarinetti ed elettronica (Italia)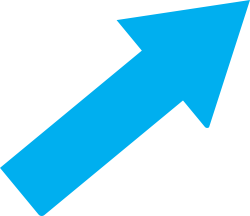 Marco Accardi, elettronica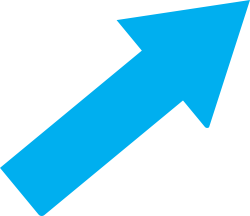 ---
PROGR

MMA:
Karlheinz Stockhausen (1928–2007): Aus den sieben Tagen: Richtige Dauern
Marc André (1964): »iv3« (2007-2008)
per clarinetto


prima esecuzione in Slovenia
Martino Traversa (1960): Red (2012)
per violino


prima esecuzione in Slovenia
Karlheinz Stockhausen (1928–2007): Harmonien, la 5a ora from Klang, (2006),
per clarinetto basso


prima esecuzione in Slovenia
Vinko Globokar (1934): Kartomlin Croisé (2001)
per violino ed elettronica
Michele Marelli (1978): CEFIXORAL (2018),
per clarinetto, clarinetti fantasma ed elettronica


prima assoluta
Unsuk Chin (1961): Double Bind (2007),
per violino ed elettronica


prima esecuzione in Slovenia
Karlheinz Stockhausen (1928–2007):
Aus den sieben Tagen: Unbegrenzt
---
RICHTIGE DAUERN
(Right Durations)
Play a sound
Play it for so long
until you feel
that you should stop
Again play a sound
Play it for so long
until you feel
that you should stop
and so on
Stop
when you feel
that you should stop
But whether you play or stop:
keep listening to the others
At best play
when people are listening
Do not rehearse

UNBEGRENZT
(Unlimited)
Play a sound
with the certainty
that you have an infinite amount of time and space
How late is it? How long does it last? How long will you stay? When
is it over?
Have you ever done anything with the CERTAINTY
- that is, without a shadow of a doubt –
that you have an infinite amount of time?
Without thinking about the end of a moment
the end of your strength,
the end of your interest,
the end of the patience of the others,
the end of the day and the night,
the end of your existence here,
the end of your life,
the end of time?
Do you know a way, through which you could arrive at this
certainty?
Do you know how you can overcome death – which is fear?
Have you ever played without asking, how late it is?
With complete certainty.
ABSOLUTE TIMELESS
NOW
AND
How large am I? How large is my instrument?
Where are my limitations? Where are the limitations of my
instrument?
How large is my room? How large is my house?
How large is my ground, our country, our Earth, our stars, our
galaxy?
How far do my tones carry?
Have you ever done anything with the CERTAINTY
that you have an infinite amount of space?
Without thinking about how far your body can reach,
the limitations of your instrument
the masonry floors ceilings of your house,
the walls hedges fences of your property,
the boundaries of your country, your continent,
our planet, our solar system?
Have you ever done anything with the certainty
that the space of your thinking, feeling, bargaining, remembering,
expecting
IS UNLIMITED?
Do you know how to arrive at this certainty?
Do you know the way which leads out of the prison?
have you ever played without asking
where you are?
With complete certainty.
ABSOLUTELY VERTICAL
HERE
A sound
lives like YOU, like ME, like HE, like SHE, like IT.
Moves, stretches out and contracts.
Transforms itself, gives birth, begets, dies, is re-born.
Seeks – seeks not – finds – loses –
binds itself – loves – waits – hastens – comes and goes
Play a sound
with the certainty
that you have an infinite amount of time and space
OM
---
Since the start of his musical career Georges-Emmanuel Schneider has steadily developed into a highly versatile artist. His range of repertoire is extremely diverse, with a particular emphasis on modernism and contemporary music, as well as jazz, improvisation, electronics and band playing. The French-Swiss violinist has enjoyed a busy concert life, performing as both soloist and chamber musician throughout Europe and worldwide. He studied for eight years with the esteemed pedagogue Ruggiero Ricci at the Mozarteum University of Salzburg. As a soloist he had an early interest in 20th century music and has performed works for violin and orchestra such as Frank Martin's "Polyptyque", Alban Berg's "Chamber Concert" and Arvo Pärt's "Fratres", amongst others. Georges has recorded several CDs; amongst them the CD Solo Sonatas with the label Classic Concert Records, containing a unique recording of Bartok's "Solo Sonata" in its original version. Highly praised by the international press, this recording was awarded a Resmusica "Clef" in 2011. He was a committed member of the OENM (Austrian Ensemble for New Music) for several years, until 2014. Since 2011 he has been a visiting Professor at such conservatoires as the Shanghai Conservatory of Music, China Conservatory Beijing, Chinese Culture University Taipei and the Music University Zagreb. Georges has performed in venues including the Tonhalle Zürich, Konzerthaus Berlin, Konzerthaus Wien, Cadogan Hall London, LSO St. Luke's, Brucknerhaus Linz, KHS Hall Taipeh, Bâtiment des Forces Motrices Genève, National Concert Hall Dublin, Rudolfinum Prague, New York Metropolitan Museum, Kulturcasino Bern, Kultur- und Kongresszentrum Luzern, amongst others. He has participated in festivals such as Salzburger Festspiele, Bregenzer Festspiele, Wien Modern, Ultraschall Festival Berlin, Salzburg Biennale, Shanghai New Music Week, Traiettorie Festival Parma, Festival Melos Ethos Bratislava, Biennale Koper, Unerhört! (Bayerischer Rundfunk), Festival Dialoge (International Mozarteum Foundation), Carinthischer Sommer, Sounds of Jazz Salzburg and Salzburger Jazzherbst. Georges is currently active as an electronic musician and has passed Max/MSP certifications at the IRCAM (Paris) in 2018. Some of the current season's highlights are the performance of Giacinto Scelsi's Anahit at the Scelsi Festival (Basel, 2018), the opening of TOMAK'S exhibition Posterboy of Antikunst with John Cage's Freeman Etudes (Graz, 2017) and Jürgen Grözinger's soundtrack for Acqua (violin, percussion and audio tape feeds), a ballet production of the Ulm Theatre directed by choreographer Roberto Scafati (2017/2018). Georges also released several productions including the classical/jazz fusion album Sound of a poem with singer Esther Kretzinger and classical label Gramola (Vienna, also available as a LP), Assassinous Act with the Kiel based producer Morgen Wurde and the ambient music label Time Released Sound (Oakland, California). Two new recordings involving electroacoustic music and free jazz are about to be released in 2018/2019 with Creative Sources Recordings (Lisbon).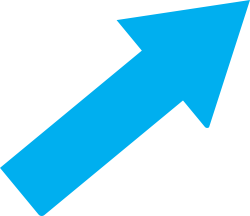 ---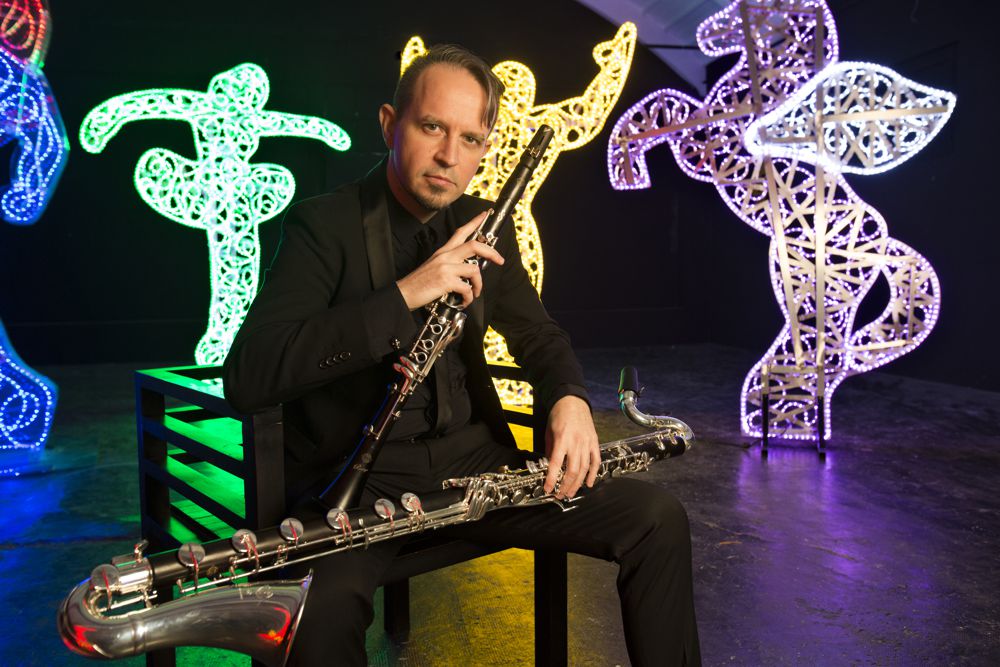 foto R. Masotti
Michele Marelli, diplomato in clarinetto con 10 e lode presso il Conservatorio di Alessandria sotto la guida del Prof. Giacomo Soave, laureato in Lettere Moderne presso lUniversità di Torino con una tesi su Stockhausen, è internazionalmente conosciuto come un virtuoso del corno di bassetto e come uno dei migliori solisti di musica contemporanea della sua generazione. Si perfeziona in Inghilterra con Alan Hacker, in Germania con Suzanne Stephens e in Francia con Alain Damiens.
Studia composizione e musica elettronica presso il Conservatorio di Torino e la Scuola Civica di Milano.
Nel 2016 firma un contratto discografico con la Universal Music incidendo il suo album solistico per DECCA Classics nello stesso anno. Ancora diciottenne incontra Karlheinz Stockhausen con il quale instaura un profondo rapporto artistico che si protrae per oltre un decennio durante il quale, scelto dal Maestro come solista del suo Ensemble, interpreta prime esecuzioni assolute sotto la sua direzione ed incide 3 CD per la Stockhausen-Verlag. Nell'ottobre 2014 viene insignito del Premio Rubinstein, una vita nella musica giovani del Teatro La Fenice di Venezia considerato dalla critica internazionale come lequivalente di un Nobel della musica. È vincitore di 6 edizioni del Premio della Stockhausen Stiftung für Musik, del Premio Valentino Bucchi di Roma, del Primo Premio assoluto al Concorso Penderecki di Cracovia, del Concorso di Composizione della Biennale di Koper, di una Borsa di studio pluriennale della Desono di Torino, del Master dei Talenti Musicali della Fondazione CRT, dell'Honorary Logos Award in Belgio e di numerosi altri riconoscimenti internazionali. Si è esibito come solista nelle più prestigiose sale da concerto e Festival internazionali, suonando con Orchestre quali l'Orchestre Philharmonique de Radio France, la Boston Symphony Orchestra, la Hilversum Philharmonic, l'Orchestra Sinfonica Giuseppe Verdi di Milano, l'Orchestra di Padova e del Veneto, l'Orchestra del Maggio Musicale Fiorentino.
Ha tenuto un recital solistico nella sala grande del Teatro La Fenice di Venezia e in prestigiose sale e festival internazionali quali Berliner Philharmonie, Biennale di Venezia, Festival di Tanglewood, Festival Presences di Radio France, Opera di Firenze, Maggio Musicale Fiorentino, Donaueschingen Festival, Opera di Lille, Staatstheater Braunschweig, Theatre de la Ville di Parigi, Milano Musica, Festival MiTo, Staatsoper Unter den Linden di Berlino, Mozarteum di Salisburgo, Wiener Festwochen, Festival di Cuenca, Teatro Valli di Reggio Emilia, Teatro Manzoni di Bologna, Teatro Regio di Torino, Festival di Taormina, Gog di Genova, ecc. lavorando con direttori quali Peter Eötvös, Susanna Mälkki, Enno Poppe, Stephan Asbury, Andrea Pestalozza, Tito Ceccherini, Brad Lubman. Compositori quali Karlheinz Stockhausen, Marco Stroppa, Ivan Fedele e György Kurtàg hanno concepito pezzi per lui. Le sue incisioni (Stradivarius, Wergo, Neos) sono distribuite in tutto il mondo e hanno vinto prestigiosi premi discografici quali la Nomination allICMA 2014 (International Classical Music Awards) come miglior Cd di musica contemporanea dellanno, il 5 Diapason in Francia, la A di Amadeus, le 5 stelle di Musica.
Tiene regolarmente Masterclass di alto perfezionamento in tutta Europa.
Già docente di clarinetto, semiografia della musica e storia della musica elettroacustica presso i Conservatori di Messina, Ribera, Foggia, Reggio Calabria, Sassari e l'Istituto Superiore Statale di Studi Musicali di Teramo.
Collabora regolarmente con l'Ensemble musikFabrik di Colonia.
È artista ufficiale Buffet-Crampon Paris e Vandoren Paris.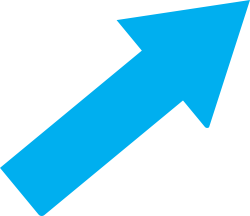 ---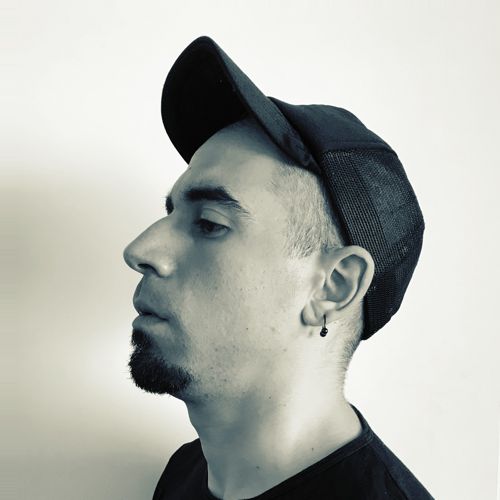 Marco Accardi (1989) is a multidisciplinary artist and teacher based in Berlin. With a BA in Electronic Music, taken at the "Conservatory V. Bellini di Palermo" with the highest honors, he works in the field of electro-acoustic music, dance-theater, audio-visual performances and installations. As member of MiniM Ensemble, since 2012, he develops softwares and does live electronics for electro-acoustic music pieces by K. Stockhausen, L. Berio and L. Garau. As well as he has curated the installation of an acousmonium of 33 loudspeakers at "Festival di Musica Contemporanea di Cagliari" in 2014 and 2015. He has given lectures about electro-acoustic music and programming at University and Conservatory in Italy. Between the years 2015 and 2016 he has worked with "Teatro Zappalà Danza" as composer and performer. In 2017 he got involved in the GAU Company as sound designer, composer, performer and engineer. He has worked also with independent choreographers, presenting his works at Romaeuropa Festival (2016) and in several cities in Italy. In 2018, as sound designer, he has participated at Kyiv Lights Festival (UA). As live electronics performer he has played alongside Georges-Emmanuel Schneider at Spektrum in Berlin and at the "Musik Hochschule für Musik und Theater" in Munich (DE). As an audio-visual performer he has played at CTM Festival in Berlin (DE) and at LPM in Rome (IT). As an EDM producer, he has released his music for label like Subaltern, CueLine, Surfase, Version Collective and Instigate. He has also performed his music in Italy, Germany, Denmark, United Kingdom and Portugal. Currently he teaches in Berlin sound design and visual art in form of private lessons and workshops.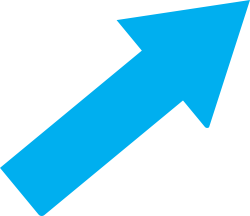 ---