vista
Gli uomini si fidano delle orecchie meno che degli occhi.
(Herodotus, 484-430 pr.n.št./BC)
Non basta guardare, occorre guardare con occhi che vogliono vedere, che credono in quello che vedono.
(Galileo Galilei, 1564-1642)

6° concerto
Venerdì 7 dicembre 2018 alle 19.00, Museo regionale di Capodistria
---

Neofonia

Anja Clift, flauto
Valentina Štrucelj, clarinetti
Simon Klavžar, percussioni
Simone Keller, pianoforte
Matjaž Porovne, violino (Nieder, Pompe)
Doris Šegula, violino, viola (Schönberg)
Myriam Garcia Fidalgo, violoncello
Solista: Carl Rosman, voce
Direttore: Steven Loy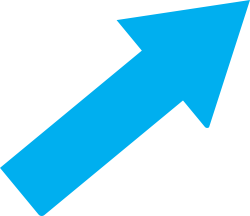 ---
PROGR

MMA:
Salvatore Sciarrino (1947): Canzona di ringraziamento
per flauto solo (1985)
Karlheinz Stockhausen (1928-2007): Vibra - Elufa
per vibrafono solo (2003)
Fabio Nieder (1957): Marcia fatata, Souvenir & Gift from the Republic of Slovakia (1978/2018)


prima esecuzione in Slovenia
Urška Pompe (1969): Čez in čez (2017)

Arnold Schönberg (1874–1951): Pierrot Lunaire (1921)
---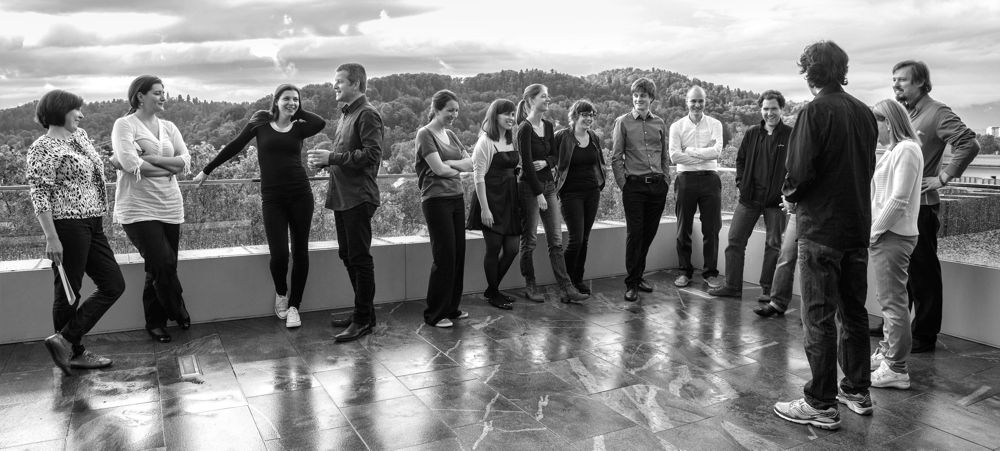 Neofonía is a Ljubljana-based ensemble dedicated to exploring the wealth and diversity of music composed in the last half century that has traditionally been absent from the cultural landscape in Slovenia. It is comprised of top-level Slovenian instrumentalists passionate about contemporary music. Since its establishment in 2010 Neofonía have already introduced a number of important and groundbreaking works to Slovenian audiences by some of the most powerful and influential composers of the last 50 years such as György Ligeti, Gérard Grisey, Tristan Murail, Helmut Lachenmann, Luigi Nono, Salvatorre Sciarrino, Kaija Saariaho, Jonathan Harvey, Brian Ferneyhough, Wolfgang Rihm and Fausto Romitelli, as well as music by exciting younger composers such as Ondřej Adámek, Pierre Jodlowski, Dai Fujikura, Paul Clift, Aurélio Edler-Copes and many others. Since their inception, Neofonía has acted as resident ensemble of the Predihano contemporary music series produced by Cankarjev dom. The ensemble's inaugural concert, presenting the Slovenian premiere of Grisey's masterpiece Les espaces acoustiques, was hailed by critics and audiences as an indisputable success. Their Ligeti project four years later featured major works including the Chamber Concerto and Piano Concerto for the first time in Slovenia and was met with equal acclaim. In the last two years Neofonía has focused on works for ensemble and electronics.

---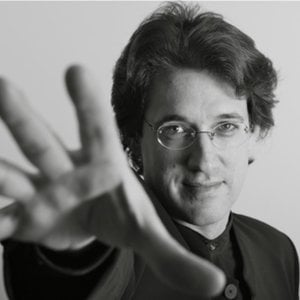 Widely recognized for his disciplined and insightful performances of contemporary music, conductor Steven Loy has earned a reputation as a committed advocate for modern composers. As the permanent conductor of the Slovenian ensemble MD7 since 2005, he has premiered more than 30 new works composed especially for the ensemble. He has also worked frequently with the Slowind and Slavko Osterc ensembles and has led the Slovenian premieres of numerous significant 20th century works, including the first half of Gérard Grisey's seminal Les espaces acoustiques and Helmut Lachenmann's Mouvement - vor der Erstarrung, as well as works by Luigi Nono, Tristan Murail, Wolfgang Rihm, Salvator Sciarrino, Marc-André Dalbavie, Georg Friedrich Haas, Steve Reich, Brian Ferneyhough and others. Equally active in the recording studio, he has recorded three compact discs with MD7 and a portrait CD of music by Slovenian composer Božidar Kos with the Osterc Ensemble. In 2010 he became the curator and principal conductor of the contemporary music series "Predihano," organized by Cankarjev dom, the central performing arts centre in Slovenia. In the realm of symphonic music he has conducted concerts with the Slovenian Philharmonic, the Savaria Symphony in Hungary and the Braşov Philharmonic in Romania, and has led youth orchestras in the United States and in Poland. Originally from Virginia in the United States, he studied as a composer in Philadelphia before heading to Europe to study conducting at the Franz Liszt Academy in Budapest and later at the École Normale de Musique de Paris, where he obtained the Diplôme superieur. He has actively participated in master classes with Péter Eötvös, Helmuth Rilling, Jorma Panula, Jean-Marc Burfin, Zoltán Peskó and Yuri Simonov. In 2002 he earned the Diploma di Merito at the Accademia Musicale Chigiana in Siena, Italy, where he studied with Lothar Zagrosek.
---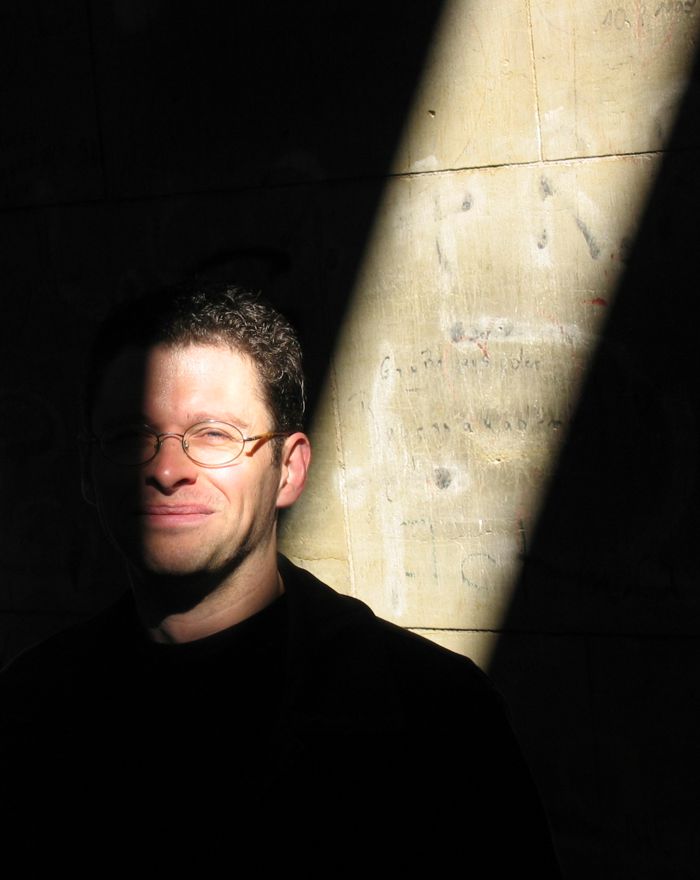 Carl Rosman was born in England and studied clarinet in Australia, with Phillip Miechel in Melbourne and with Peter Jenkin in Sydney. He graduated with a Masters degree from the Sydney Conservatorium of Music in 2001. He performs as a soloist across a wide range of repertoire from the Romantic period to the present day, specialising in the most demanding works of the contemporary solo repertoire. Carl's first performances in Europe took place at the 1994 Darmstädter Ferienkurse, where he was awarded a Kranichsteiner Musikpreis. He was an artist in residence at the 1995 Akiyoshidai Festival, and has since performed as a soloist throughout Europe and Australia as well as in the USA, Japan and South Korea. During 1996 he was a musician in residence at the University of Queensland. From July–December 2002 he was an artist in residence at Akademie Schloss Solitude (Stuttgart), where he regularly returns for performances. During 2007-08 he also lectured in music at Brunel University (London). Carl now lives in Köln as a permanent member of Ensemble Musikfabrik. He is co-artistic director (with Mark Knoop) of Libra, and also a member of ELISION. He has also appeared with groups including ensemble ascolta (Stuttgart), Ensemble Phoenix (Basel), Ensemble Modern/Ensemble Modern Orchestra (including CD recordings of works by Hugues Dufourt, Jörg Widmann and Harrison Birtwistle), Ensemble SurPlus (Freiburg), Ensemble Mosaik (Berlin), Reservoir (UK), Theater Freiburg, and the Gavin Bryars Ensemble. Recent solo performances include Mathias Spahlinger's akt, eine treppe herabsteigend with Mike Svoboda and the Rundfunk Sinfonieorchester Berlin under Johannes Kalitzke. He has also conducted ensembles including Libra, ELISION, Ensemble Musikfabrik, ensemble ascolta, and Sydney Alpha in works by composers from Berg (Kammerkonzert), Varèse (Ionisation) and Boulez (le marteau sans maître) to Cage (Concert for Piano and Orchestra) and Ferneyhough. He conducted ELISION at the Studio of the Sydney Opera House in 1999, at the 2000 Adelaide Festival, and at the 2006 Huddersfield Festival, as well as in recordings of works by Chris Dench (ik(s)land[s], released on NMC in June 2005), Liza Lim and Aldo Clementi (released on Mode in 2007). He conducted ELISION in the UK premiere of Richard Barrett's Opening of the Mouth at the 2009 Huddersfield Festival. He also performs as a singer and has premiered works for solo voice by Evan Johnson, Aaron Cassidy and others. He sang Kassandra/Athena in the 2011 La Fura dels Baus staging of Xenakis's Oresteïa at the Wiener Festwochen. In March 2014 he performed Maxwell Davies's Eight Songs for a Mad King at Gare du Nord in Basel, in the presence of the composer, with further performances in May and November. Carl has enjoyed direct working relationships with a wide range of composers. He has recorded Brian Ferneyhough's Time and Motion Study I for ETCETERA, Michael Finnissy's solo clarinet works for METIER, and two solo works by Richard Barrett for NMC. Recent releases include Georges Aperghis's Babil with Ensemble musikFabrik (on WERGO), Brian Ferneyhough's La Chute d'Icare with ELISION (on Kairos) and solo works by Aaron Cassidy (on NEOS). Works composed for him include Chris Dench's ruins within for solo clarinet in A, Liza Lim's INGUZ (fertility) for clarinet in A and cello, Richard Barrett's interference (for contrabass clarinettist also vocalising over a five-octave range) and Flechtwerk (for clarinet and piano, with Mark Knoop), and Georges Aperghis's Damespiel for solo bass clarinet. His articles on works by Liza Lim and Chris Dench have been published by Musik und Ästhetik, and he writes regularly for International Record Review.
---