Coltivare le paramita significa purificare i sei sensi sconfiggendo i sei ladri. Cacciare il ladro dell'occhio abbandonando il mondo delle forme, è carità. Non fare entrare il ladro dell'orecchio evitando di ascoltare i suoni, è moralità. Avvilire il ladro del naso equiparando tutti gli odori come neutri, è pazienza. Controllare il ladro della bocca soggiogando il desiderio di assaggiare, lodare e spiegare, è devozione. Domare il ladro del corpo rimanendo impassibili di fronte alle sensazioni del tatto, è meditazione. E sottomettere il ladro della mente non cedendo alle illusioni ma praticando la piena presenza mentale, è saggezza.
(Bodhidharma, 483 – 540)
---
Dal 3 al 7 dicembre 2018 dalle 8.00 alle 20.00, Atrio della Scuola di musica Capodistria
Karheinz Stockhausen
Curatrice: Vanja Gregorič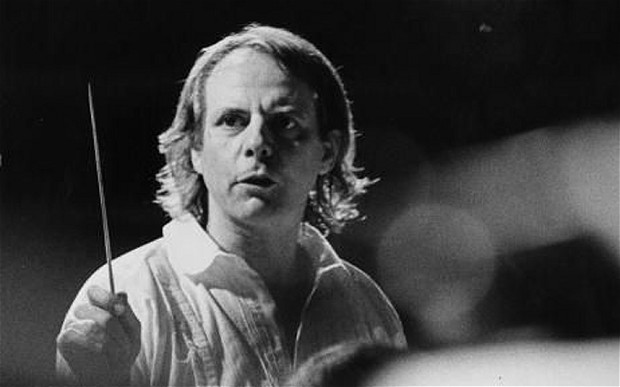 ---


Innaugurazione della mostra: 3. 12. 2018 - 19.00
Dal 3 al 7 dicembre 2018 dalle 8.00 alle 16.00, Museo regionale di Capodistria
La sonorità della pietra

mag. Alenka Vidrgar, akad. kip.
Produttore del progetto:Društvo Slovenski tolkalni projekt & Alenka Vidrgar
Idea: Alenka Vidrgar, Franci Krevh
Acustica delle sculture di pietra: Matevž Bajde, Alenka Vidrgar, Franci Krevh
Foto: Luka Karlin
THE SOUND OF STONE is more than a mere aesthetic or visual element; nor is it merely a source of sound: it is a synergy of vision and sound, a coupling of sculpture and music, opening up new pathways for both the visual arts and music. The sculptor and the percussionists have spent a lot of time in quarries and in the workshop, searching for, and exploring, the sound of stone. Their findings are thrilling. The Sound of Stone is an innovative project reflecting the synergy of music and sculpture. It is also interactive; there are beaters (percussion mallets) available alongside the sculptures, allowing the visitors to engage in creation and HEAR stone.
The project is the sequel of the Sound Sculptures project presented at the 2016 Ljubljana Festival. It has since visited Žalec, Kranj and Klagenfurt.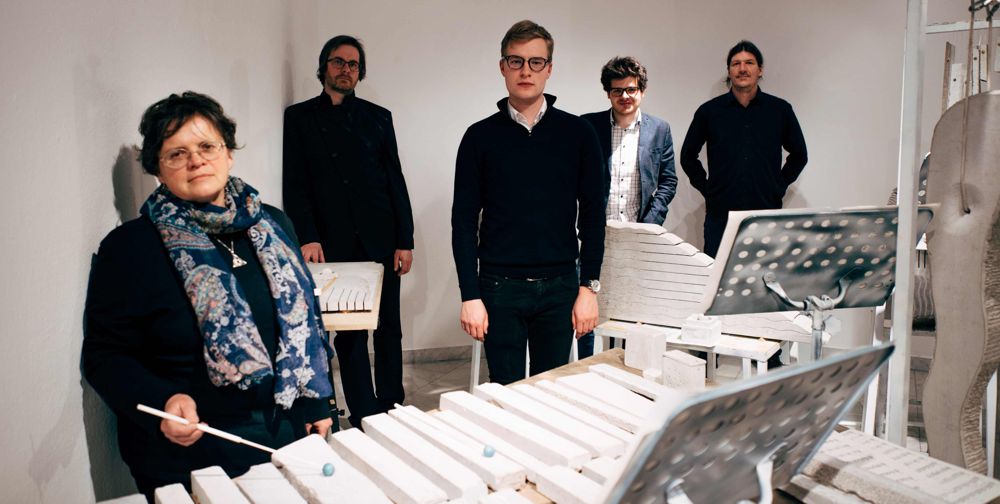 Alenka Vidrgar MA was born in 1958 in Ljubljana. She studied at the Faculty of Education and at the Academy of Fine Arts in Ljubljana where she won her Master's degree in 1985. Her mentors were professors Slavko Tihec, Drago Tršar and Tomaž Brejc. During her studies of sculpture, ceramics, printmaking and visual communications she also explored photography. After having completed her degree she spent some time teaching at the School for Design and Photography. Since 1989 she works as a freelance artist. She also conducts the summer sculptural workshops at the quarry of Lesno Brdo organised by JSKD. She collaborates with the National Examinations Centre as a non-resident examiner for the subject of Art Theory and also writes books for children; Clay, The Flying Fish and A Toy for You. She is a member of the Fine Artist's Society of Ljubljana and the president of the illustrator's section at the Union of Slovene Fine Arts Associations.In exhibitions she presents her sculptural work in which she explores various mediums. She erected several public sculptures at home and abroad. Her work is included in the following art collections; collection Junij held at the Architectural Museum in Ljubljana, collection of the Cabinet of Slovene Photography in Kranj and in the collection of the Modern Gallery in Ljubljana.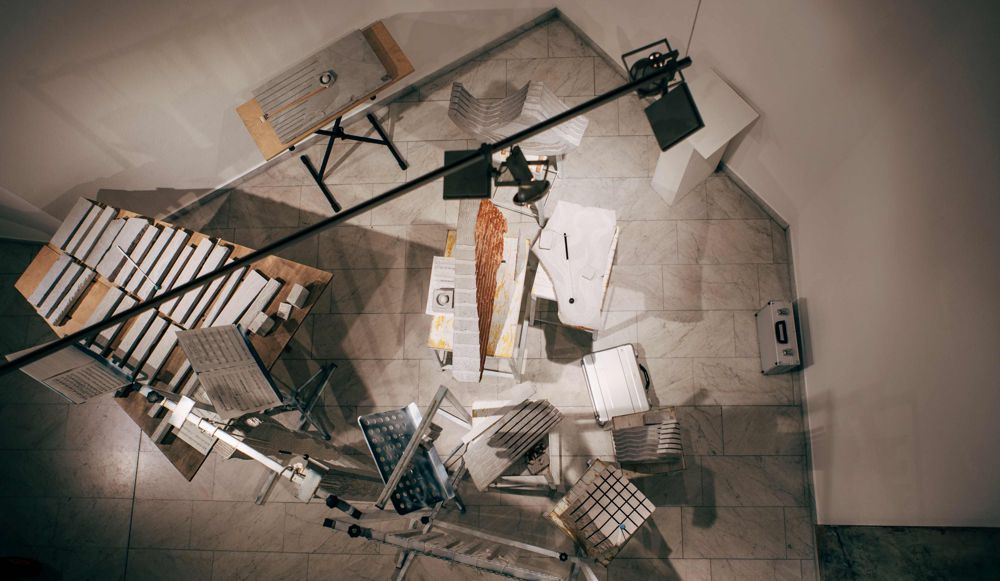 Barbara Sterle Vurnik
DIALOGUES WITH ROCK
The sculpting world of Alenka Vidrgar is not a world of still and soundless objects, things and materials. If caught in motionless structures and under their surfaces it would have burst ages ago. It is, above all, the world of seeking freedom and life, especially where these seem absent at first glance. The author's latest works called Sounding Structures are thus devoted to rock, the material that repeatedly surprises us by letting us hear it and feel its pulse.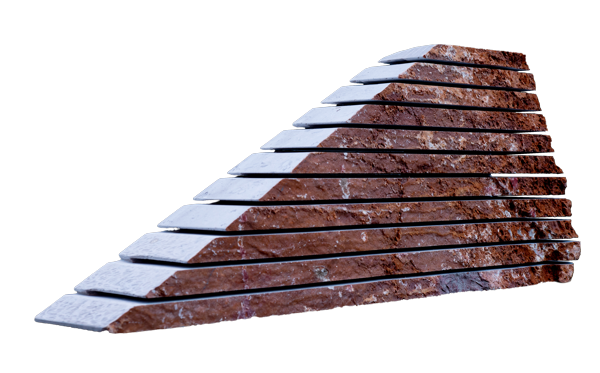 Ever since the pre-historical times, human hands have sought ways of making a "living" thing, either functional or expressive, out of a "dead" monolith piece of material - of making images and sculptures that project reality. Until some 20th century sculptors managed to break the borders of the motionless and broaden the field of sculpture into the area of new ideas, images, concepts, media. Today there are many creators who have never reached over these borders and who have remained dedicated to the tradition, but many saw it as a challenge so they found themselves on the junction of different practices offered by the new times. Alenka Vidrgar took a unique position - her sculpting stands between the two poles. On the one hand, her work examines the past, archaic principles, archetypes and patterns; on the other, it is rooted in the immediate present, the reality of here and now. She uses the most primeval and traditional methods and materials, talks to them through touch and implements contemporary sculpting concept where sculpture transcends from an object to a spatial installation, becoming an idea, a process.
For decades, the author has focused on notions such as matter, existence, nature and human being. And rock was practically a natural choice of medium for embodying such ideas in her new Sounding Sculptures. These unite visual as well as tactile, mobile and acoustic components on an equal basis. They are interwoven and cross-influenced to such an extent that their individual primary idioms merge into a single universal language. Both at the literal and at the symbolic level, this language tells us stories caught in the rock. Captured in its miraculous core is millennia-old sleeping life; the rock is a petrified fossil of a bygone age. It is only accessible to the most patient artists who are capable of working rock and talking to it for long enough to liberate its story if its materiality. It was precisely this ancient past of the rock that Vidrgar successfully released into the air, into the space and time of today. She liberated its memory and voice. In order to share all this with us, our touch of her sculptures is necessary, too. Only this, namely, elicits a hardly perceptible, but intense vibrating of material and extraordinary sounds. Their subsequent musical functionality further broadens the author's sculpting world and takes us back to the history of music and numerous versions of lithophones, rock instruments that were admired already in the 17th century. In doing this, Vidrgar manages to avoid the slip into the area of an exclusively functional role of the instrument. She keeps her Sounding Sculptures at the complex level of an interactive and multi-layered artistic statement.
Her works therefore create a specific sounding and moving mental landscape that reflects the past and present and numerous internal and external impulses, both those deriving from the sculptor's mental world and those related to the rock matter itself, and last but not least, those created by the environment around this landscape and by us who touch them. They arouse different associations but especially broaden our understanding of the environment that surrounds us.